Update: Justdial seems to be back into the index again. Whether it was a Google glitch or something at Justdial's end, it is not known at the moment.
Well, it is 20th June, 2019 and I just noticed something really strange. India's leading local classifieds website Justdial.com has been deindexed from Google.
Have a look at the following screenshots: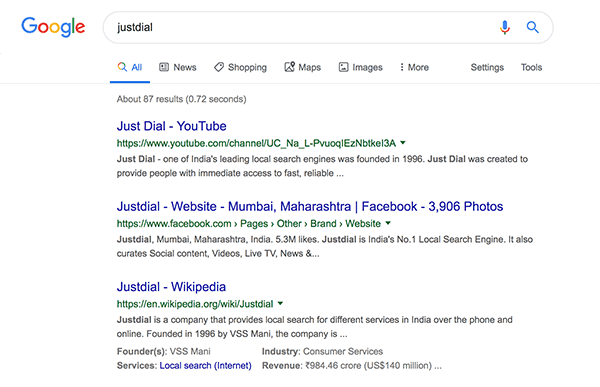 Searching for the term "justdial" did not return any URL from the domain justdial.com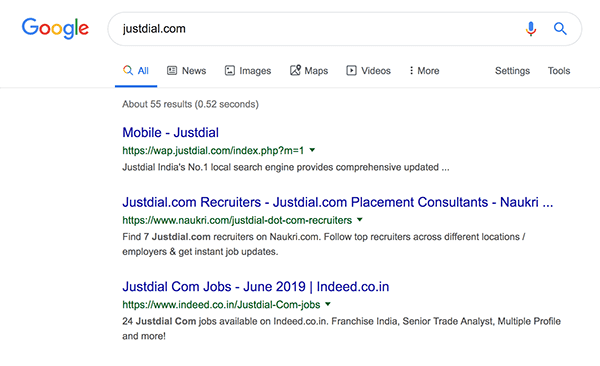 A search for justdial.com also did not return anything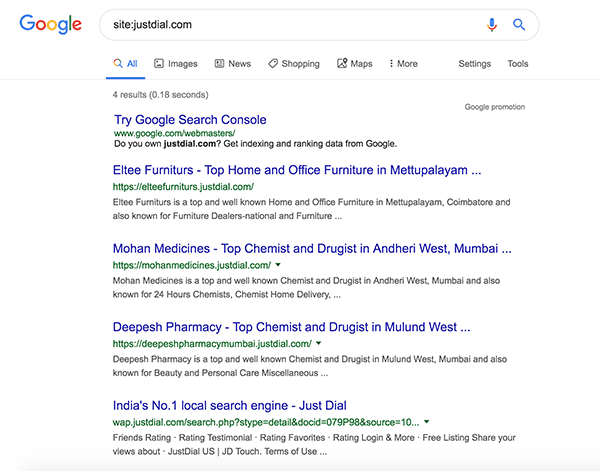 Using the site: operator confirmed that the website has indeed been deindexed
Honestly speaking, I cannot think of a Google glitch causing this de-indexing of such a huge website. Is Justdial trying to do something differently, is it a Google penalty of some sort (least likely), or whatever it is. This has to be a huge news.
According to SimilarWeb, Justdial.com receives 90.91% of its traffic from search engines.
Out of this 90.91% of total traffic from search, 97.07% is organic traffic.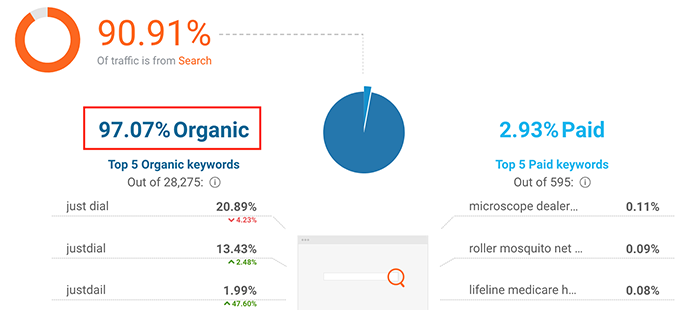 Estimated Organic Traffic for justdial.com (From SimilarWeb)
With such impressive numbers, we can safely assume (I may be wrong) that this incident is not intentional. With the website getting deindexed from Google, Justdial's traffic would drop dead.
A common reason for websites getting deindexed is normally a human mistake or it could be intentional at times. Websites invest too much for getting top ranks on search engines. Why would such a big website intentionally de-index the entire website? If this was accidental, somebody really is going to have a bad day at work today. Having said all of this, it is really hard to think of somebody doing this even by mistake.
I am not sure at the moment what has actually triggered this. We'll have to wait till we get any more information on the same. What are your thoughts on this? Please let me know in the comments section below.