As a Search Engine Optimization (SEO) professional, you know the importance of getting DoFollow backlinks to your website. Since DoFollow backlinks pass on the link juice from one website to another, they are the most important component of SEO at this point in time. The importance of getting a DoFollow backlink from Stack Overflow is huge and you can get one by adding links to your Stack Overflow profile at the right place. Follow the steps mentioned below to see where you get the DoFollow backlink from:
Step 1
Open your profile on Stack Overflow and click on the "Developer Story" tab.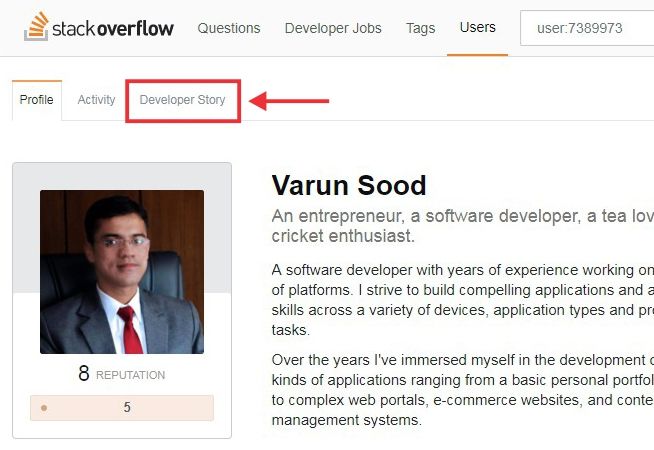 Step 2
Inside the "Developer Story" tab, you will see two views: "Story View" and "Traditional View". Click on Traditional View.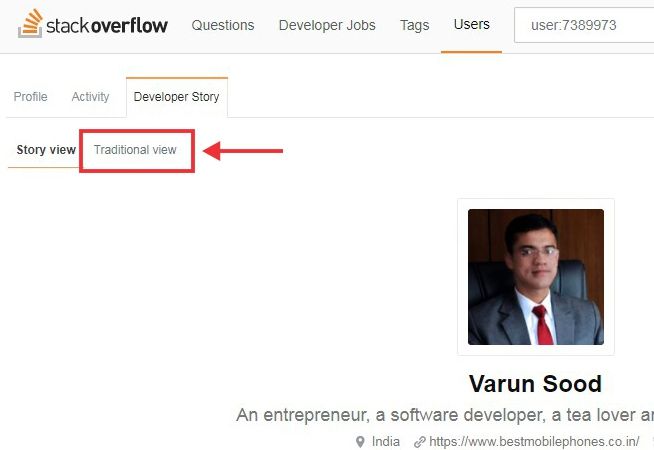 In the traditional view of your profile, you will see a DoFollow link that I have placed for one of my websites.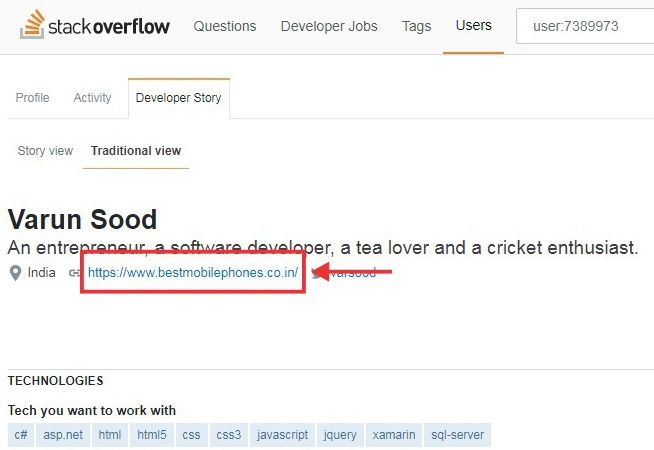 This can be confirmed by having a look at the HTML source of the page as shown below: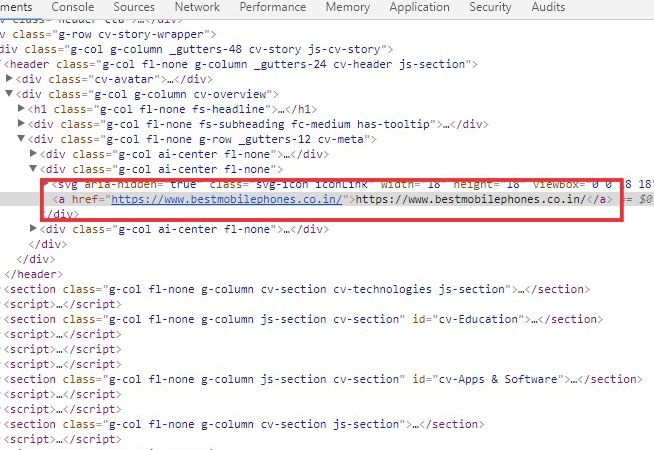 This is where you get a DoFollow backlink from such a high authority website. I am not sure if you still can get it when you read this article. However, if Stack Overflow website does not change, you definitely can get a DoFollow link. The steps mentioned above are valid at the time of writing of this article on 25th October, 2017.
Importance of a DoFollow Backlink from Stack Overflow
A DoFollow backlink from Stack Overflow will allow search engines to transfer link juice to your site from Stack Overflow. Getting link juice from high authority websites is important in order to increase your website's authority.
I would like to mention that NoFollow backlinks with the right anchor text are equally important for SEO. As an SEO professional, your aim must be to get as many DoFollow backlinks as possible from high authority websites. You now know where to place a DoFollow backlink on Stack Overflow. Let me know in the comments section if this article helped you.